EUROMILLIONS | Buy Lotto, Check Results & Win the EuroMillions Lotto, and some Forex Trading Infos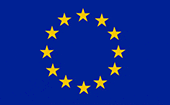 EuroMillions
loto
, From Wikipedia, the free encyclopedia
EuroMillions
is a transnational lottery, launched on 7 February 2004 by France's Française des Jeux, Spain's Loterías y Apuestas del Estado and the United Kingdom's Camelot. The first draw was held on Friday 13 February 2004 in Paris. Initially, only the UK, France and Spain participated, with the Austrian, Belgian, Irish, Luxembourgish, Portuguese and Swiss lotteries joining for the 8 October 2004 drawing.
Draws are held every Tuesday and Friday night at 20:45 CET[1] in Paris. A standard
EuroMillions
ticket costs €2.00, £2.00 or CHF3.00 per line played, depending on the local currency. (An option, called Plus, currently available only in Ireland and Portugal, adds €1.00 per line; and a new (as of February 2014) non-optional addition called "My Million" in France adds €0.50 per line) The cost of playing in the UK increased from £1.50 to £2.00 per line on 7 November 2009, due to the combination of: the EUR/GBP exchange rate, and an automatic entry in its Millionaire Raffle.
All prizes, including the jackpot, are tax-free (except in Switzerland, Spain and Portugal since 2013) and are paid as a lump sum.
Play EuroMillions
loto
-The player selects five main numbers which can be any number from 1 to 50.
-The player selects two different lucky star numbers from a pool of 11 numbers.

Draws take place at 20:45 every Tuesday and Friday in Paris. The results are published shortly after the draw on associated and independent websites around 23:00 hours.

To participate in the EuroMillions Lotto, you can purchase tickets from many outlets, namely at licensed stores and online websites.

The gameplay changed on Tuesday 10 May 2011 with a second weekly draw and the number of "lucky stars" in the Pacquerette machine increasing from 9 to 11. A prize for matching two main numbers and no lucky stars was also introduced on the same date.


Eligibility for EuroMillions
loto
-Any person 18 or over who resides in a participating country. The minimum age differs in some countries, e.g. it is 16 years in the UK.[2]
-The game is currently available to players in Andorra, Austria, Belgium, France (including overseas regions and collectivities), Ireland, the Isle of Man, Liechtenstein, Luxembourg, Monaco, Portugal, Spain, Switzerland and the United Kingdom.


EuroMillions
Plus (Ireland only) loto
In June 2007, with the success of the main EuroMillions game, the Irish National Lottery launched EuroMillions Plus. For an extra €1 per line, players could enter the additional draw with the top prize each week of €500,000. Sales of the main EuroMillions in Ireland for 2006 were over €145 million; this success led to the introduction of 'Plus'.


UK Millionaire
Maker
Since November 2009 at least one UK player every week has won a guaranteed million Pounds Sterling. With the introduction of the Tuesday EuroMillions Draw on Tuesday 10 May 2011 there are now 2 Millionaire Raffle winners each week.

According to the Euromillions website, the chances of winning the UK Millionaire Maker game on a Tuesday can be estimated as 1 in 4,300,000 but can grow to 1 in 5,000,000 in the events of rollovers. On a Friday, it can be calculated as 1 in 7,700,000 but again the odds can rise to 1 in 8,600,000 in the events of a 4 times rollover. Winning in this game depends entirely on the number of the playslips sold so the odds fluctuate. The odds may also fluctuate during a super draw or a special event in the UK Millionaire Raffle.

Prices per line in the UK increased by 50 pence to £2.00. The 50 pence was added due to weak exchange rates between the pound and euro and to cover the expense of the new Millionaire Maker


History of EuroMillions

EuroMillions began in 1994. Originally, the idea had been to launch this new Euro Lottery at around the same time as a single European currency, but as often happens, bureaucracy, politics and other miscellaneous factors meant that the plan was delayed a number of times before coming to fruition some ten years later.

The first EuroMillions lottery draw took place on Friday 13th February 2004. It was originally presented by three major lottery organisers: Camelot in the United Kingdom who operate the UK National Lottery, Française des Jeux in France and the Loterias y Apuestas des Estad in Spain. The first jackpot was worth €15 million. The following page provides a breakdown of EuroMillions Winners by country.

EUROMILLIONS LOTTO STATISTICS
Relying on luck to win the lottery is not enough!

EURO-BILLIONS.COM provides a wealth of statistical information, gathered by a team of highly skilled experts, for people who have an interest in lottery statistics and probability. This unique website provides in-depth numerical data for European Lotto.

To provide the most up-to-date and accurate lotto statistics, the numerical information on EURO-BILLIONS.COM is updated within minutes of the different lottery draws taking place and is thoroughly checked. To view information for a lottery, simply choose the option you like from upper links including the most common numbers, consecutive number patterns, distribution of odds versus evens and bell curve statistics.

These pages shows you which eu-loto.comhave been picked the most and least times on a Monday and Thursday evenings. You can see which are the most common and least common eu-loto.comwinning numbers to drop out of the machine.

What Is eu-loto.comStatistics:
This is the only lottery statistics website dedicated for the European lottery.
This is the most advanced website for lottery statistics, the depth and flexibility of the analysis is unparalleled.
This lotto statistics website allows you to analyze historical draws, look for patterns, improve your understanding of the lottery, and increase your chances of hitting the jackpot.



Statistics
FRANÇAISE DES JEUX
|
EUROMILLIONS
LOTO NOW

|
CAMELOT UK LOTTERIES